CLICK HERE TO LISTEN TO THE 10/29 FIND YOUR SOULMATE TELECONFERENCE

CLICK TO FOR YOUR FREE GIFT: CHAKRA ONE-THE ROOT
–Are you looking for love in all the wrong places or all the right places but are still alone?
-Has your heart has been broken and you're afraid to try again?
–Have you given up on love and decided its just not for you?
–Do you believe you just don't have what it takes?
–Are you longing for love but the idea of dating triggers a panic attack?
–Do you think you are too sensitive or shy?
–When you like someone do you get overwhelmed and float out of your body?
–Are the people you're attracted to either already taken or don't seem interested in you?
–Are you in a relationship that's not fulfilling and feel you deserve something better?
Then this 7-WEEK SOULMATE PROGRAM is for YOU!
Sign up now at the Special Incentive Price of
$197.00 (Regular Price: $397)

(Incentive price good though November 4, 2012)
THIS SPECIAL INCENTIVE PRICE ALSO INCLUDES THESE BONUSES:
I SEE YOU SOUL MATE by Sue Frederick
This remarkable step-by-step guide to finding your soul mate brings a fresh perspective to love.  Sue Frederick, N.Y. Times bestselling author of I See Your Dream Job, an intuitive since childhood, believes we've all come here to accomplish a great mission. In I See Your Soul Mate, Frederick teaches how to use intuitive recognition to guide you flawlessly to love through your own powerful reinvention.
A $20 value
SUE FREDERICK WILL ALSO BE JOINING US ON ONE OF OUR SOULMATE COACHING CALLS teaching us how to combine her unique numerology/astrology system with your intuition to find your SoulMate, get clear on career direction and more…
"I learned I can trust my intuition! I wholeheartedly recommend [Sue Frederick's] course! Everyone needs to learn to find and trust their inner guidance system."  Sharon R.
Click Here to Listen to My Interview with Sue Frederick
 YOU WILL ALSO RECEIVE:
A powerful exercise from Leslie Nipps designed specifically for this SoulMate program that will help you discover family and ancestral patterns that are blocking you from attracting your SoulMate.
LESLIE NIPPS WILL ALSO BE JOINING US ON ONE OF OUR SOULMATE COACHING CALLS taking us through a powerful process that will allow you to release the family and ancestral patterns and connect at a deeper level with your authentic self.

 During this 7-week program you will:
*Learn to trust your heart and heal past hurts.
*Get clear about who you are and what you want.
*Release what's been holding you back.
*Learn to set boundaries.
*Speak your truth and ask for what you want.
*Tap into your inner magnetism.
*Attract your SoulMate.
=>Reconnect with your passion.
=>Get clear on what you want, and get clear about your gifts and what you have to offer.
=>Identify and release your blocks, limiting beliefs and codependent patterns that keep attracting what you don't want and keeps your soulmate (the one that vibrates to the best in you) from seeing, and more important, feeling you.
=>Learn why "happily ever after" is a recipe for disaster and a trigger for insecurity and self sabotage and how living in the moment is the best chance for a joy filled, lasting relationship.
=>Transform past hurts and failures into present power and strength.
=>Discover why codependency is the #1 dis-ease on the planet and the #1 block to real intimacy.
=>Learn how setting boundaries and expressing your truth creates intimacy and makes you more lovable.
=>Unleash your secret power that makes you irresistible to your potential soulmate.
You will experience real transformation as I guide you through this powerful journey that I've been traveling with great success with my private clients.
You will  have the added support and encouragement of the group. I've helped men and women, straight, gay and everything in between connect with their soulmate. One of the powerful aspects of this program is the group dynamic.  We will develop a powerful support community.  You will learn from each others experiences, benefit from the different points of view and forge lasing friendships with your fellow travelers.
Who knows, your soulmate may be one of them.
Find Your SoulMate Program includes:
7 Live Weekly Teleconferences
During these coaching calls I'll talk you through the process I've been using so successfully with my private client.  They'll be plenty of time for questions and sharing and we will all have a chance to learn from each other.  You will receive a recording of each call the next day so even if you miss a call, you won't really miss anything and can listen at your convenience as often as you choose.
Weekly Guided Meditations, Support Tools, Daily Practices
Don't get freaked out.  I'm not going to overload you with homework.  However I do want you to have success with this process and I've learned with my private clients what works. If I give you too much you get overwhelmed and frustrated and don't do it.  If I give you just enough it keeps you involved, committed and enjoying the process.  You will feel the shifts on the inside and see them on the outside, which makes it fun and keeps you inspired.  This is the ticket for success and I want you to succeed.
Special Guests:
Sue Frederick will join us on one coaching call to teach you how to use her powerful Numerology/Astrology process to find your SoulMate and understand and enhance all of your relationships as well as you own relationship to life, career, health etc.
Leslie Nipps will join us on one coaching call for some powerful ancestral work to help heal and release limiting family patterns.
The Find Your SoulMate Support Blog
Though the Find Your SoulMate Support Blog you will have the constant support of the group and I'll be checking in,  posting and answer questions to keep you on track.  This blog will continue beyond the seven weeks creating an ongoing SoulMate support community.
The process is fun, revealing and ultimately liberating.  It will include a lot of laughter and probably some tears, which are both powerful parts of real healing.  Don't be surprised if you start seeing real results even before we reach the halfway point.
My SoulMate Journey:
"The greatest thing you'll ever learn is just to love and be loved in return."
This line from the song "Nature Boy" changed my life.
When I was in 3rd grade I had a special feeling for Robert, a boy in my class.  I hoped that maybe he felt the same for me so one day I kissed him.  He called me a homo, punched me in the stomach and knocked the wind out of me.  I was devastated.
I had no idea what a homo was but I knew it couldn't be good.  When my older brother explained it was a guy who loves other guys, and that it was probably the worst thing you could possible be, I felt like someone had trampled on my heart.  How could this thing that felt so wonderful be so bad?
I tried to hide it, deny it but I couldn't.  I got very sad for a long time.
In 7th grade I heard "Nature Boy" for the first time.  Tears filled my eyes as I heard that final line; tears of joy and relief telling me that no matter what anyone else said or thought I could not deny this part of myself.  I had to follow my heart.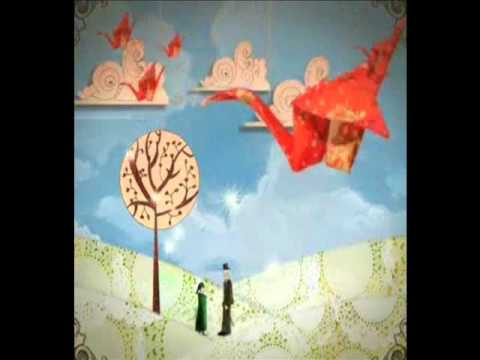 Following my heart and learning to love and be loved in return has been an amazing adventure and an integral part of my spiritual journey.  It has taught me so much about myself, about life and about relationships.  It has not always been an easy road.  My heart has been broken many times and I have had the wind knocked out of me more than once.  But I never gave up.
Today I'm in relationship with someone I love, who loves me in return.  Our relationship is a source of joy and healing for both of us. It enhances every area of my life, motivating me to be my best, most authentic self.  This is why I get so excited every time I work with a client who's ready to open to love and find their soulmate.  Or when a client who had given up on love (and given me all the reasons why it can't, or won't, or hasn't worked for them) has a breakthrough and admits their heart still longs for love.  Because wanting it, desire, is the key that opens the door.
Desire is a powerful motivator and the desire to find your soulmate, to love and be loved in return, may be the most powerful motivating force in all humanity, because that desire blossoms from desire to KNOW THYSELF.  What better way to know and experience yourself than through the eyes of your soulmate?
That desire, in combination with my soulmate process is the reason my private clients have successfully moved through their blocks into mutually loving relationships.  Watching them blossom has inspired me to create this program.
If your heart longs to love and be loved in return, then this program will help you do just that.
If you're still not sure this program is for you, check out what Christina (one of my current clients) has to say:
If your heart longs for that soulmate connection
then I know your soulmate is out there looking for you!
 Sign up now at the Special Incentive Price of
$197.00 (Regular Price: $397)

(Incentive price good though November 4, 2012)
GIVE YOURSELF THE GIFT OF LOVE...
You deserve it!!
 MORE TESTIMONIALS:
"I started working with Carsten almost a year ago, and our sessions have surpassed all of my expectations. I initially approached Carsten because I was interested in finding a life partner. I was feeling pretty down on my prospects due to some bad dating experiences and thought I would give it a try. We started speaking weekly. I found myself really opening up and decided to keep the sessions going. I felt like I was beginning to connect the dots in many areas of my life – work, friendships, and family. All kinds of interpersonal relationships. I also had someone special come back into my life. It is too early to tell if that relationship will turn into something more, but I don't think it would have happened if I weren't working with Carsten."(Bill Gehan, Boston)
"When I began to work with Carsten, I was amazed that even though I had already been divorced for 26 years, he tapped into a deep well of grief about my ex-husband, and the divorce.  His techniques helped me clear it out, and process my emotions, and as I began to feel open to my next right relationship I began meeting people." (Norma Castigliano. Miami)
"When I first met Carsten, I was moved by his openness, his gentleness. We have an empathic connection which makes it easy for me to be open, to share. My emotions are surfacing.  He has given me encouragement and appreciation, and my rich inner life is now a source of strength.  Because I am happier and more at peace, my creativity flows. For the first time I am looking forward to what the future will bring and to connecting with others. As I learn to leave the past behind, I am becoming lighter, freer, more able to flow with the life around me.  A lot of blessings have come to me, a lot of changes have happened in a short period of time because of my work with Carsten.   Others tell me I come across as being more energetic, more productive, more alive.  I am very grateful."  (B.D. San Francisco)
"Carsten's insights into the human spirit and intuitive sense of what's going on with me energetically has helped me greatly on my path, and I love his compassionate, humorous and honest approach. I have made huge shifts and strides in my evolution since working with him. Most notably I've made significant progress in my love life and another goal near and dear to my heart (singing). Carsten has helped greatly to anchor me in my present moment experience, no matter what is going on. I cannot stress how invaluable his services are, and I would definitely recommend him to anyone who is ready to make dramatic shifts in their life.  Thanks Carsten!" (Christina Nielsen, San Francisco).
"I continue my work with Carsten for a very simple reason: I feel better. I am gaining a better understanding of what makes me tick, and I am feeling better about myself and my journey. It is a great gift.  Carsten is able to pin point things that I over look and get me to talk about them and open up. I think I have become more open and aware of what I am thinking… the dots are connecting faster and it allows for a greater awareness. I would recommend this to anyone who is feeling blocked or challenged in how they relate to others." (W.G.  Boston)
"After my first "Love Life" session with Carsten I began to feel more comfortable in my own body and more clear about what I was looking for in a relationship.  The week after our second session I met someone.  I'm actually enjoying dating because I'm feeling good about who I am and I'm getting clearer about just what I'm looking for." (M.C. San Francisco)